For Sale: Foxtrotter Chestnut Mare For Sale
Chocolate Sunday M. (we call her Koko) is a twelve year old liver chestnut mare. Her date of birth is 3/25/94 and her registration number is 94-45361. Koko's sire is Dusty's War Paint (Dusty's Go Boy X War Paint's Baby Doll) and her dam is Go Boy's Charmer H. (Go Boy's Swinger X a Midnight Sun/Merry Boy granddaughter). Koko is broke to ride but has not been rode much in recent years. As you can see, she has produced some very nice foals for us but she is being offered for sale as a result of our decision to reduce our herd and our work load so we can can travel and do some things we want to do. Koko was bred back to our palomino stallion, Southern Sunrise's Star Burst B. (sire of palomino filly in the picture). Star Burst is breeding at its best with his sire being Southern Sunrise and his dam an Outlaw's Patriot mare. He is a very pretty horse and has sired some beautiful foals. Koko has not yet been vet checked in foal. The palomino filly by her side is NOT for sale. She is mine - I have plans to ride and show her some day.


Below is a picture of Koko's last year's foal. One picture shows his color when he was born and the other one shows him shedding to a dark liver chestnut.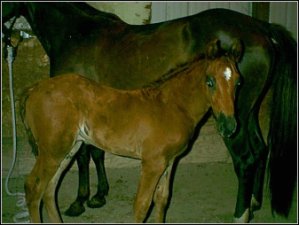 Below is her 2004 filly sired by an Outlaw's Patriot stallion.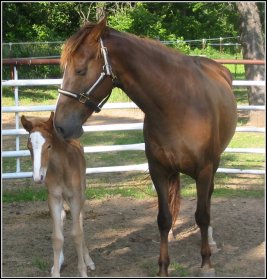 The picture below is of Koko's 2003 foal. It was taken when he was a two year old.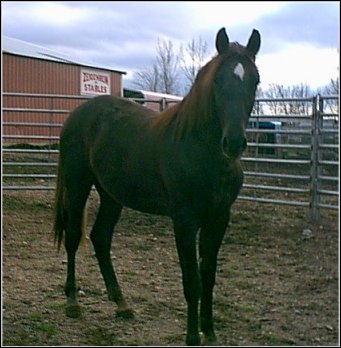 Please contact us for price if interested.


Home ~ Foxtrotters For Sale ~ Our Stallions ~ Our Mares ~ Our Foals
2005 Shows ~ 2006 Shows ~ Brenda's Stories ~ Awards ~ Links
~ Contact Us ~