Black Two Year Old Stud For Sale: Wonder's Jackpot Z.

Wonder's Jackpot Z is black with a star, narrow stripe, small snip, and left rear sock. His sire is Patriot's Red Wonder Z. (Outlaw's Patriot X Hustler's Noddin Bobbin Baby) and his dam is Perfection's Trixie May (Black Jim X a Bingo's Lad S. mare).
He is a two year old and still a stud.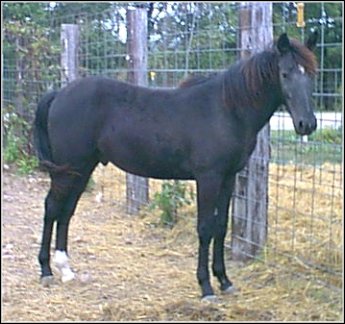 Price is $1,500.
The price will go up when we geld him and start riding him.
ALL PRICES ARE SUBJECT TO CHANGE AT ANY TIME AND WITHOUT NOTICE.


Home ~ Foxtrotters For Sale ~ Our Stallions ~ Our Mares ~ Our Foals
2005 Shows ~ 2006 Shows ~ Brenda's Stories ~ Awards ~ Links
~ Contact Us ~